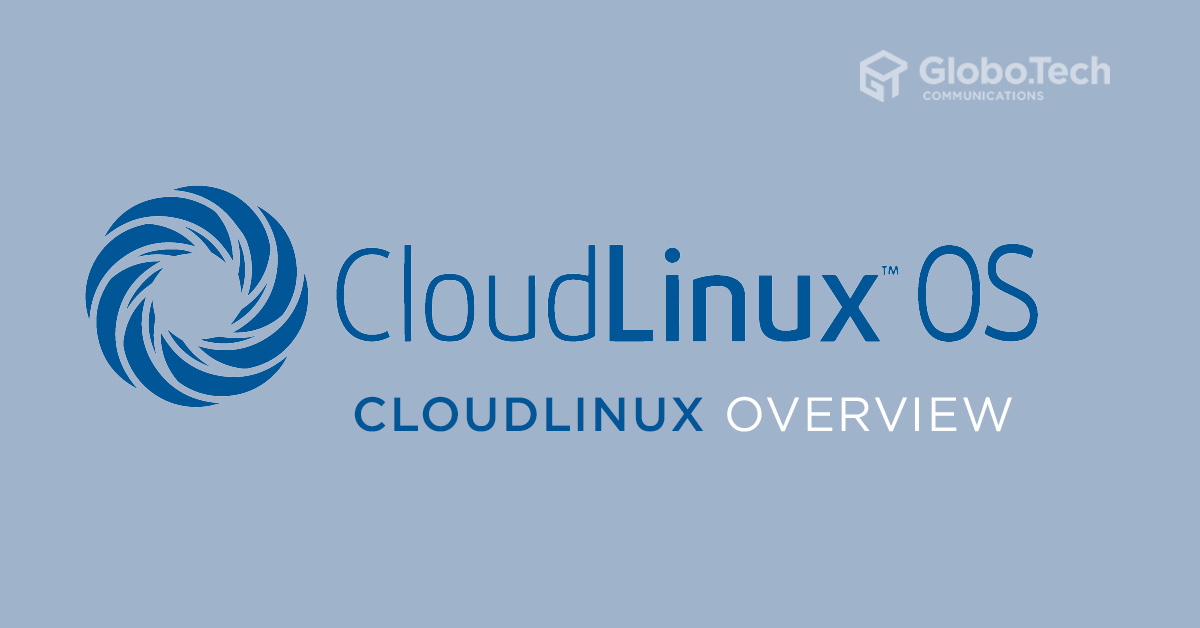 Overview
CloudLinux is a powerful and feature-packed operating system built upon CentOS – an open source operating system. Take a look at this CloudLinux overview to learn more about CloudLinux benifits.
Hosting providers face many issues in the shared hosting environment. That's because they can limit disk space, bandwidth, PHP memory usage, etc. but cannot limit use of resources like IO, memory, CPU and virtual memory. This in turn leads to server load and MySQL abuse, thereby causing hosting providers to lose customers due to halt in their sites.
That's when CloudLinux OS comes in!
It lets you limit use of resources and provides a secure and stable hosting environment to avoid server downtime.
The main goal of CloudLinux is to make Linux more cost-effective, profitable, stable and secure to use. Currently, the CloudLinux OS powers nearly 20 million websites and runs on over 60,000 production servers. It is best-known to offer efficiency and high-security to shared hosting providers.
What is CloudLinux OS?
CloudLinux OS is one of the prominent multi-tenancy platforms that can capably isolate every tenant, whilst offering them allocated server resources. Such infrastructure is more secure, and enhances server density and stability altogether.
The CloudLinux OS environment is flexible like that of a virtual server, and not as shared hosting. Which is why, the profitability increases and churn rates and operating costs reduce.
Who is it for?
CloudLinux OS is deliberately designed for shared hosting providers. It will isolate every tenant with an individual LVE (Lightweight Virtualized Environment), which will segregate, allocate and restrict server resources such as connections, CPU, memory for every customer.
Such an approach makes sure that another tenant cannot endanger the stability of your servers, thereby preventing slowdown or termination of sites. It also segregates tenants from one another, so there are no security breaches and spread of malware or unstable scripts into your customers' sites.
CloudLinux Benefits
CloudLinux OS utilizes innovative technologies along with custom Linux kernel to offer following advantages to shared hosting providers:
Isolates every tenant and prevents them from seeing others private information, processes and configuration files. Thus, it increases security.

Shields your servers from resource spikes. This is done by partitioning and limiting resources for each user; thus, also reducing support costs.

Prevents downtime or slowdown of websites

Allows you to monitor and limit resources such as Memory, IO, CPU, number of processes, MySQL CPU usage, number of concurrent Apache connections and MySQL read/write usage.

Helps you limit MySQL database abuse and throttle abusers immediately.

Compatible with almost all popular control panels.

Interchangeable with RHEL and CentOS.

Stable servers increase density, reduce churn rate and thereby boost your profits. CloudLinux OS allows for excellent server stability, even during unexpected traffic hikes.
CloudLinux Features Overview
1- Stability Features: LVE Manager and MySQL Governor are two stability features of CloudLinux OS that prevent resource spikes and remarkably stabilize your servers, even during adverse conditions.
LVE Manager: LVE Manager provides complete control to the end user, so they can monitor and limit the number of processes, memory, IO, CPU and concurrent connections for every tenant. This will restrict abusers, boosts upsell and let you offer exceptional service to your customers.

Lightweight Virtualized Environment (LVE) is a kernel-level technology that will smartly isolate every tenant from each other into their own environment. Plus, it will allocate specific resources to every individual tenant as per their needs.

If any tenant crosses the limit, they are instantly throttled to avoid server overloads, resource spikes and disappointment of customers. LVE Manager is transparent and lightweight to use.


MySQL Governor: Shared hosting providers face a plethora of challenges in the hosting environment due to MySQL.

MySQL Governor feature of CloudLinux OS will cleverly monitor MySQL CPU usage and disk IO usage in real-time for each user. It instantly throttles MySQL queries with the help of set per-user LVE limits. Therefore, your server won't face overloads but rather you'll see remarkable improvement in its performance and stability.
2- Security Features: Retrieving a hacked server is a tedious task, and hosting providers have to go through this quite often. Not only does this degrades the provider's company name but also causes them to lose customers quickly.
Hacking your shared hosting server is easy for the attackers these days. They can easily attain an account on the server just by abusing downgraded scripts or using a stolen credit card for signups. Once done, the hackers can seek their way through to completely hack the server.
That's why, CloudLinux OS uses CageFS and SecureLinks modern techniques to segregate and virtualize each tenant to their own environment.
CageFS: CageFS is CloudLinux's virtualized security technology that "cages" each customer, so they cannot view or access personal information and processes of others.

It helps prevent a wide number of security attacks, including privilege escalation and leakage of sensitive information. This technique is entirely transparent to the customers, so you need not modify their scripts.
HardenedPHP:HardenedPHP is able to secure and patch vulnerabilities, even of old unsupported PHP versions such as 5.2, 5.3 and 5.4 which are widely used.
SecureLinks: SecureLinks is another kernel-level technology that highly secures your servers by preventing symbolic link attacks.
3- Profitable Features: High stability and topnotch security of your servers relatively increases the profitability as well. With CloudLinux OS, you can multiply the number of tenants for every server, and prevent resource spikes.
How?
As you limit the use of resources for every customer, you can upsell them to the next level plan when they cross their limit without switching their server. Plus, you get to boost profits by giving more options to customers. This can be done by simply creating different hosting packages depending upon flexibility and utilization of resources.
Here are a few profitable features of CloudLinux OS:
LVE Manager: Allows you to allocate server resources to different customers on a single server. With such technology, you can easily increase density of tenants and boost server utilization.

PHP Selector: With this feature, you let your customers select any PHP version from 4.4, 5.1, 5.2, 5.3, 5.4, 5.5, 5.6 or 7.0. It offers excellent flexibility to customers, as there are nearly 120 PHP extensions to select from. CloudLinux OS automatically updates and patches these PHP versions to make them secure and thus, satisfy your customers. Your customers can even choose modules they want to use.

Ruby Selector and Python Selector: Here your customers can select a Ruby version and Python version for applications and even install extra modules to the environment. For optimal performance of their respective applications, Ruby Selector and Python Selector use mod_passenger.
4- Performance-Enhancing Features: CloudLinux OS offers a set of performance-enhancing features to offer fastest servers:
Mod_Isapi: This is a highly reliable and fastest means to serve PHP pages, as it contains low memory footprint and is well-versed with PHP directives from .htaccess files. Shortly, it is a drop-in replacement for ITK, RUID2, FCGID and SuPHP.

MySQL Governor: As stated above, MySQL Governor keeps track of MySQL usage in a shared hosting environment. This is done with the help of resource usage statistics of each thread. These real-time statistics immediately allow you to spot abusers, prevent MySQL usage abuse and instantly throttle abusers.

CloudLinux OS Compatibility
Hosting providers get to benefit from high reliability, security and stability of CloudLinux OS without worrying about its compatibility. It works well with popular control panels such as DirectAdmin, LITESPEED, Plesk, ISP Manager, webmin and cPanel.
Plus, it works with most software used with RHEL and CentOS.
Wrap Up
With CloudLinux OS, shared hosting providers will witness improvements in their server utilizations, stability, and performance.
Due to use of latest technologies, the hosts might experience reduction in reboots, loss of customers, churn rates and better utilization of resources across servers.
All in all, it is an amazing, power-packed tool to use for hosting providers in this fast-growing cloud era!
Let us your comments about the CloudLinux Overview bellow.