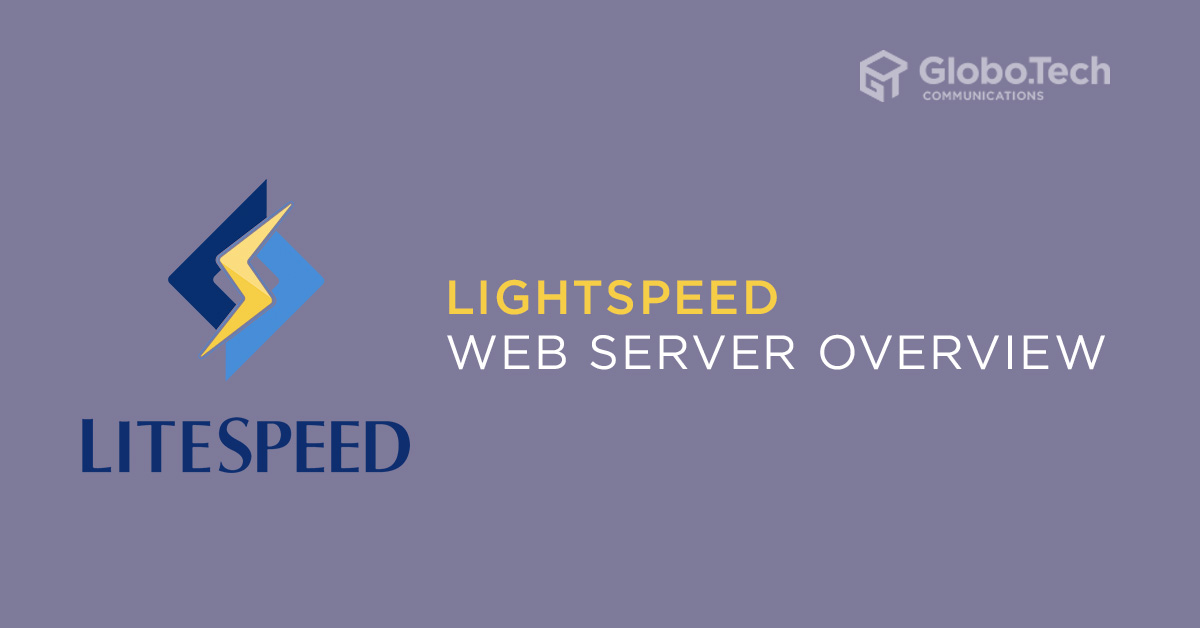 LiteSpeed Web Server Overview
LiteSpeed Web Server (LSWS) is a high-performance, drop-in Apache replacement web server that preserves resources while offering excellent scalability, security and performance. Go trough this LiteSpeed Web Server Overview to know more.
Your current Apache server can be switched with LiteSpeed server without the need to modify any processes or OS programs. LSWS supports cutting-edge technologies such as HTTP/3.
Plus, it can even double your maximum capacity and you won't even need a third-party caching layer.
LiteSpeed Web Server is adeptly able to solve potential bottlenecks in your current web hosting solution. It consists of an impressive web administration console and a bunch of remarkable features to provide a secure and fastest web hosting environment.
Apache Drop-in Replacement
LiteSpeed Web server can directly load Apache configuration files and work as its drop-in replacement within 15 minutes with zero downtime. It seamlessly integrates with almost all major hosting control panels made for Apache. And, it is compatible with CloudLinux CageFS as well.
Featuring streamlined event-driven architecture, the LiteSpeed Web server is able to handle hundreds and thousands of concurrent clients, without much CPU usage or memory consumption.
Benefits of LiteSpeed Web Server:
Boost in Static Performance : LSWS features highly-optimized code, which is able to serve static content quickly with the help of high-performance kernel syscalls. This will load static content much faster than Apache.
Best PHP Performance : LiteSpeed boasts a unique server API to reap maximum benefits out of PHP and Ruby to deliver 40X better performance.
Better Server Security : Not only is it compatible with mod_security rules, but it also comprises a plethora of other built-in anti-DDoS features such as bandwidth and connection throttling for exceptional security.
Plus, LSWS has a dedicated team of expert developers who always monitor new threats and accordingly take quick actions to release security patches.
Double the maximum capacity of your existing Apache servers : LSWS has a streamlined event-driven architecture, which is why it can handle thousands of concurrent connections simultaneously, with less CPU usage and memory consumption. As compared to NGINX or Apache, LiteSpeed server delivers 2X to 5X faster page loads.
Affordable : The licensing cost for LiteSpeed Web Server is comparatively lesser than hardware upgrade costs of any Apache server. Also, LiteSpeed provides a stable and secure hosting environment with a remarkable set of features, thereby reducing the support costs.
Web App Acceleration : Webmasters today are widely using dynamic web applications with high sets of requirements. To serve these needs, LiteSpeed comes with a standard-compliant LSCache Engine with ESI to execute complex caching with ESI for punching holes.
Key Features of LiteSpeed Web Server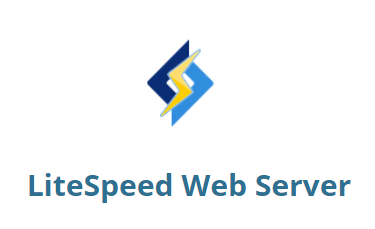 LiteSpeed is fast, stable and delivers exceptional performance as compared to Apache. It is able to serve PHP content in just a short period of time.
Additionally, it acts as the best web hosting solution to provide high PHP performance, especially for PHP web apps like Drupal, Joomla, WordPress, Magento and Xenforo. This is possible due to LSAPI which allows seamless communication between third-party web apps and LiteSpeed.
LiteSpeed Web Server works with popular Apache features such as mod_security, mod_rewrite, .htaccess and so on.
It is an exceptional drop-in Apache alternative, as it can directly load Apache configuration files and can fully integrate with widely used control panels such as cPanel, CyperPanel, DirectAdmin, Plesk and more. Best thing is that the whole process of replacing Apache with LSWS takes less than 15 minutes with zero downtime.
LSWS does not behave as a frontend proxy, but rather it replaces all functions of Apache for seamless transition to new server and easy use.
Here are some of main features of LiteSpeed Web Server:
It offers reliable support for new technologies such as HTTP/2, HTTP/3 and QUIC. 
With event-driven architecture, it allows for greater scalability, lesser overhead and fewer processes.
It offers best-performing, cutting-edge HTTP/3 Support.
As Apache Drop-in Replacement, it can directly read Apache config files and supports WAF, .htaccess, mod_rewrite and more.
Efficiently supports Apache's very popular mod_security rules and also comes with other customizable security features like bandwidth throttling, per-IP connection, and more.
Blocks IPs that have too many requests or connections to prevent attacks.
It seamlessly integrates with popular control panels including CyberPanel, cPanel, Plesk, DirectAdmin and more.
Supports CloudLinux CageFS, LVE Manager, PHP/Ruby/Python Selector.
Offers support for unlimited concurrent connections with minimal usage of server resources. Thus, it improves the scalability and performance of web hosting platforms.
LiteSpeed's code is optimized to precision so as to enhance the PHP performance. Moreover, it is also able to serve static content faster than Apache.
Capable enough to handle sudden traffic spikes without compromising its performance.
LSCache Engine offers advanced server-level caching with ESI to punch holes.
Provides Mass Hosting Support via Rewrite Rules or Redis backend. Also, offers High Availability for Redis Dynamic virtual hosts.
Delivers topnotch HTTPs performance with TLS-record-level optimization.
Features SSL Handshake Offloading in order to avoid clogging your server's main event loop.
Server-Level reCAPTCHA will prevent Layer-7 DDoS attacks, be it small or large.
Supports Python, Ruby and NodeJS applications in Native configuration.
Performs seamless restart to update software with zero downtime.
LSPHP with suEXEC is a high-performing and fastest PHP available.
With LiteMage cache, it can serve Magneto pages 75x faster than Apache.
LiteSpeed Web Server Control Panel Plugins

LiteSpeed Web Server works with most popular Apache control panels including cPanel, DirectAdmin, CyberPanel and Plesk.
LSWS has come up with control panel plugins, so that you can easily handle LSWS processes right within the panel.
Some of them are as follows:
Easy Installation: Quickly install or uninstall LiteSpeed Web Server without any hassle.
Version Management: Allows you to upgrade the LiteSpeed Web server to its latest version. You can even switch between different versions as per the needs.
Port Offset: Run LSWS on a different port to thoroughly test web apps.
One-Click Apache: Quickly switch between LSWS and Apache with just a single click.
PHP LSAPI: Allows you to build PHP with LSAPI, the same as your Apache PHP.
Server Restart plugin lets you effortlessly restart your LiteSpeed Web Server.
License Management: Here you can check the current status of your license, migrate license and so on.
WebAdmin Portal: Provides easy access to the WebAdmin Console of LiteSpeed.
Advantages of LiteSpeed Web Server for Website Owners
Enhances security of websites with built-in anti-DDoS features.
Significantly reduces page load times and website response times.
Allows better scalability by increasing number of concurrent clients served at a time on single hardware platform.
High-performing LiteSpeed Cache solutions lets you deliver faster web applications.
Upgrading Or Migration to LiteSpeed
If you still have an Apache-based server, you can try out and benchmark LiteSpeed Web server within your own environment.
LiteSpeed's benchmarks have tested that it is 6 times faster than Apache and loads static content 50% faster than Nginx. Plus with mod_php, it works 50% faster for PHP than Apache.
With cPanel WHM plugin, switching to LiteSpeed is fast and easy with just one click.
Wrap Up:
LiteSpeed Web Server delivers excellent performance when it comes to scalability and raw speed. As compared to Apache or other equivalent alternatives, it is definitely faster to serve PHP content. And you can easily implement LSWS into your existing framework.
It is a perfect web hosting solution for hosting providers looking for a faster, low-cost and high-stability Apache alternative.
It is also best for websites such as WordPress, Drupal and Joomla as it provides high security with anti-DDoS features and best PHP performance with its unique event-driven architecture.